OMNI
Series
Omnidirectional sound sources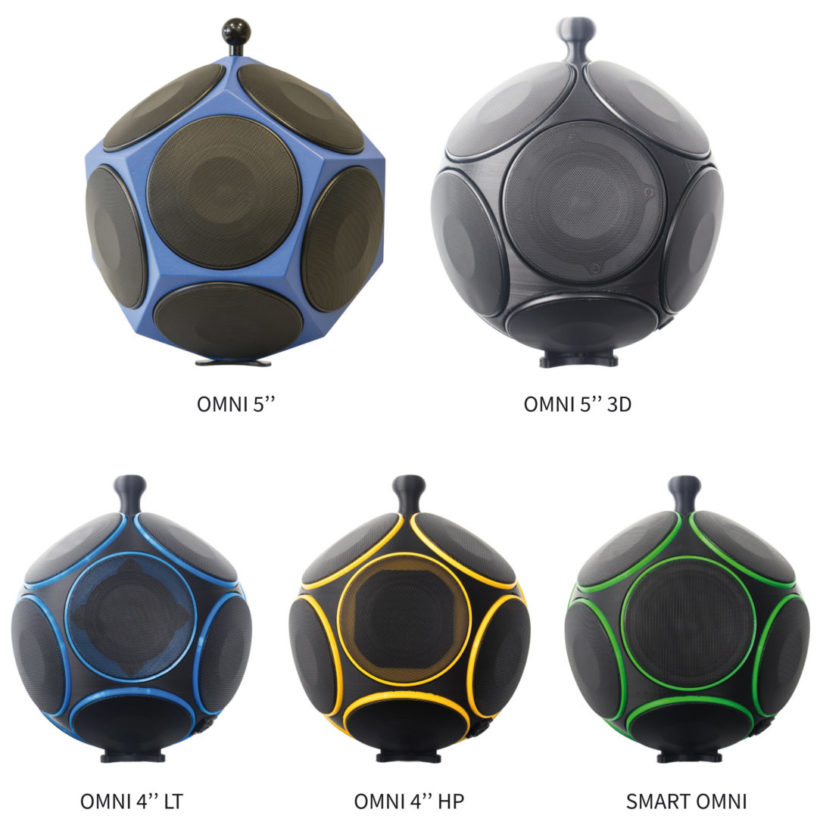 The OMNI Series sound sources are used to radiate uniformly sound in all directions, allowing a correct insulation and reverberation time measurements both in building and architectural acoustics.
Ntek offers a complete range of 5 omnidirectional sound sources compliant with standards ISO 140 and ISO 3382.
The different five sound sources of OMNI Series are designed according to the different needs of logistics, power and type of measurement: all of them represent the best compromise between weight, portability and performances.
Furthermore, the new spherical sound sources of OMNI Series printed with the innovative additive manufacturing system, is specifically designed to grant an improved sound radiation and an even closer to perfection isotropy
Download Datasheet
Code
30001 - 30002 - 30003 - 30200 - 30300
STANDARD EQUIPMENT
• 6 meters connecting cable
Optional:
• Soft bag
• Flight case (rigid)
• Support tripod with carry bag (soft )
with shoulder strap
CONFORMITY LAWS
UNI EN ISO: 140-4, 10140, 16283-1, 3382, 354;
Directivity (D) according to: 140, 16283 and 3382.
Conform to CE directives.
| Model | Chassis | Weight | Diameter | Max Lw |
| --- | --- | --- | --- | --- |
| Omni 5″ | Wood | 12,5 Kg | 350 mm | 127 dBA |
| Omni 5″ 3D | 3D print | 11 Kg | 340 mm | 127 dBA |
| Smart Omni | 3D print | 9,5 Kg | 280 mm | 127 dBA |
| Omni 4″ HP | 3D print | 7,5 Kg | 280 mm | 128 dBA |
| Omni 4″ LT | 3D print | 4,5 Kg | 280 mm | 123 dBA |